About Our Team
Bugs are creepy; your service professional should not be.
Your Service Professionals
Aspen's service pros are friendly, clean cut, and honest.  They've all been
fully vetted
through a criminal background check, drug testing, and in depth screening processes.  The first thing we look for in a new team member is an individual with
good values
.  We've learned that when we hold out and hire really good people, our customers have remarkably good experiences with our service.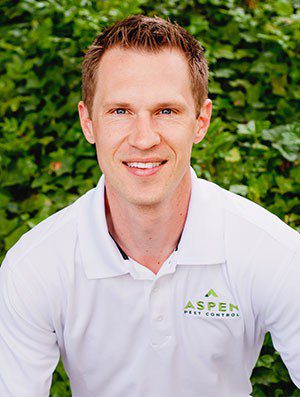 Joseph H.
Founder & President
Aspen's founder and president started his pest control career over ten years ago. Joseph got his start with a Fortune 500 pest control company and learned the pest control business and service from the ground up. He saw many good things in the company he worked for but also observed certain things he felt he could do differently to create a better overall experience for his customers. No matter how successful Aspen Pest Control becomes, Joseph will never lose sight of his highest priority which is to always put the customer first. In his free time Joseph likes mountain biking and snowboarding. Most of all he enjoys spending his time with his incredible wife and kids.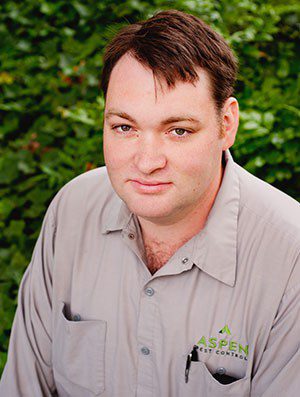 Daron M.
Lead Technician
Although Daron was born in the U.S., he mostly grew up in Suffolk, England. There he worked as the owner of a small tree care business. He moved back to the U.S. several years ago to be closer to his family. Daron is Aspen's lead technician. He's passionate about being on the cutting edge of the pest management industry. Aspen is currently helping Daron pursue an environmental science degree with a minor in entomology at Washington State University.  Daron has a love of learning and enjoys reading books in his spare time.  He's known for his common sense and even keeled personality.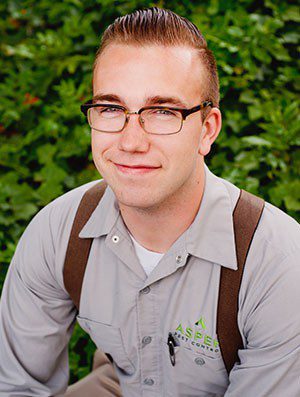 Daniel S.
Technician
Daniel is very mechanically inclined. He likes anything DIY including machines, robots, computers, and computer repair.
Daniel is also very easy going and quick to laugh. Customers are immediately at ease around him.
Lucky for us, he is one of the few humans in this world who enjoys going down in crawl spaces. He takes pride in his ability to inspect and treat even the tightest of sub floors.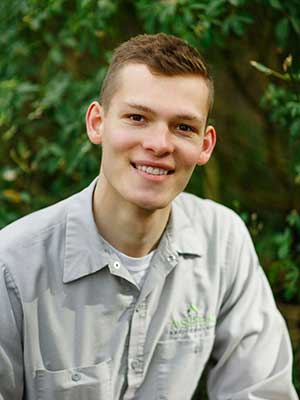 Logan
Technician
Before joining the team at Aspen Pest Control, Logan spent years in Germany unselfishly serving the people there, a large percentage of whom were refugees from many different countries. This experience has helped him to develop empathy and a service oriented work ethic.
Integrity and diligence are everyday components in Logan's life. He's passionate about every task he undertakes and he'll take the time to listen to your concerns and follow up with a custom-tailored solution.
Logan can often be found spending time with his family. He also enjoys outdoor activities such as fishing, hiking, and kayaking.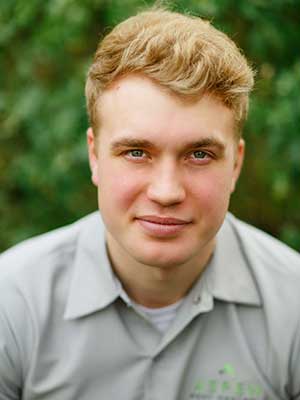 Donovan
Technician
Donovan is a veteran of the United States Navy and served as a machinist on the USS Pearl Harbor stationed in San Diego, CA.
Donovan enjoys the outdoors and can be found hiking the great Pacific Northwest with his wife or working on his Ford F-150 in his free time.
Donovan is hardworking, good humored, and finds joy in interacting with people.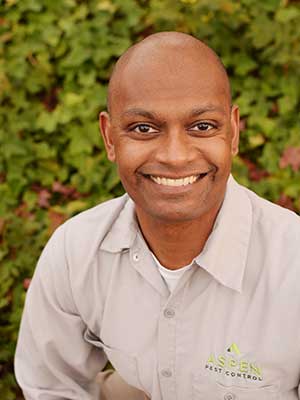 David
Technician
David was born in South India and was adopted by an American couple. He grew up in the beautiful state of Oregon. He has been fortunate to be able to travel to India on several occasions and reconnect with that part of his heritage.
David has been married for seven years to his lovely wife. They have a four-year- old son as well as a new baby on the way.
When David isn't spending time with his family, he can often be found enjoying a good book. He loves both fiction and non-fiction and is especially interested in history, anthropology, science, and classical literature.
David says a job well done means "making the customer feel appreciated and valued and in knowing the day was spent servicing those who need help and peace of mind." David takes his job seriously and strives to perform to the best of his ability for each and every customer.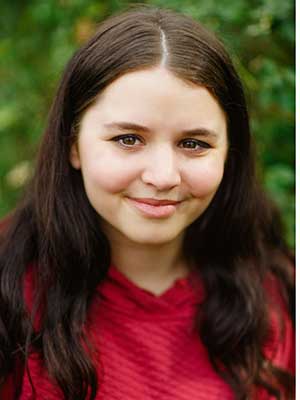 Liz
Office Manager
Liz grew up in the Vancouver area. As the office manager, she makes sure the office runs smoothly so that our customers are able to get the service that they need.
When she isn't helping customers, Liz spends her free time exploring new places in the Northwest to camp and hike. She is an avid runner and biker, and enjoys spending as much time outside as possible, rain or shine.
Liz believes in positive thinking and works hard with our customers to ensure that they get the best possible service.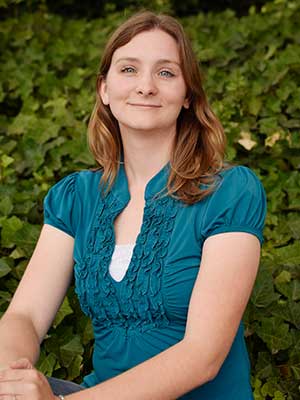 Summer
Customer Service Representative
Summer was born in San Diego CA, but she is a true northwest girl. She has lived in the north west for over 20 years. She loves spending time with her Husband and two dogs. When she is not at work she loves to read books, draw, and to DIY (to the long suffering sigh of her husband). She fosters animals in her spare time from the local Humane Society. 
Summer is full of energy and a very happy person. She is positive, easy going, and loves to help people. She always leaves a ray of sunshine in her wake.
Vancouver Office:
12104 NE 95th St.
Vancouver, WA 98682
Portland Office:
8305 SE Monterey Ave
Suite 220 Q
Happy Valley, OR 97086
Mailing Address:
19215 SE 34th St
Suite #106-155
Camas, WA 98607