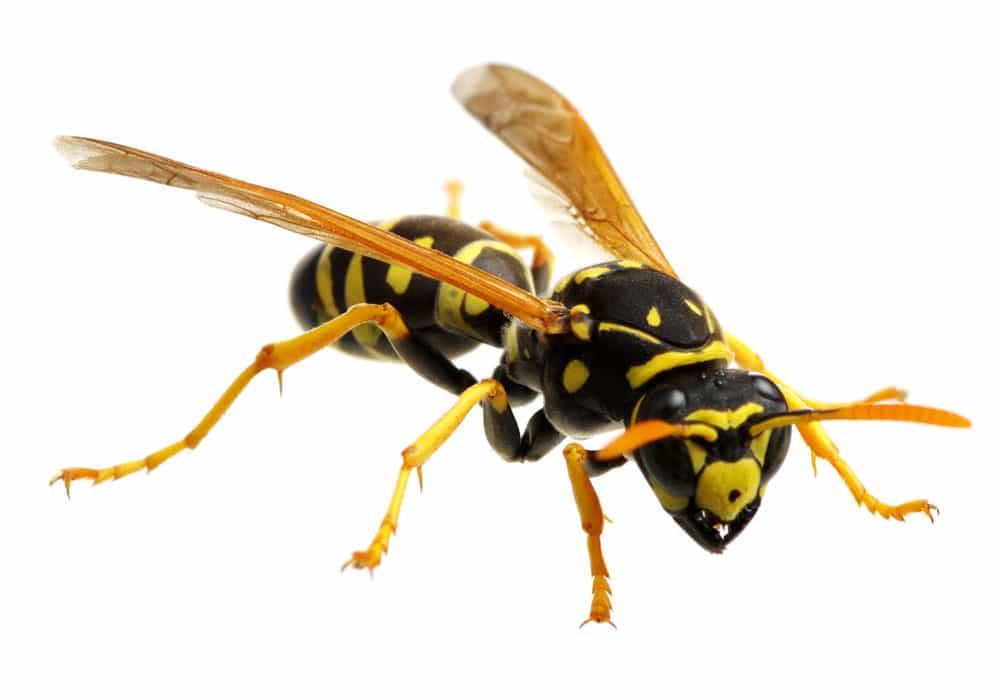 Paper Wasps
Paper wasps (.5" – 1.5") are abundant in the Northwest and can be found in the eaves and overhangs of almost any home in the Portland, OR; Vancouver, WA and Camas metro area.
Pest Information
Paper wasps typically measure .5 to 1.5 inches in length. Their bodies are usually black or dark brown with yellow markings. They get their name from the way they make their nests with saliva and plant material–which ends up resembling paper.
While Paper wasps can be beneficial, as they feed on pollen and nectar and assist in pollinating flowers, they are also very risky to be around if a wasp infestation develops. They tend to be less aggressive than other species of wasps, however paper wasps can be a threat to your family.  This makes professional wasp control and nest removal very important.
Paper wasps in the Northwest may become active as early as February or March and can remain active all the way into November.  Female reproductives emerge in the spring from overwintering and often follow the same flight patterns re-establishing colonies in roughly the same locations as the year before.
Even with a thorough wasp treatment, nature has a way of filling the void created by your pest control company.  This is why regular treatment of wasps is so important.  Any time a wasp infestation is left untreated, it can become potentially hazardous to you and your family. Paper wasps will tend to continue to swarm and grow their colonies, creating a real need for effective wasp control.  It is not uncommon in the Northwest to see 50+ wasp nests in the eaves of a home that hasn't been professionally treated in years. 
Why My Home?
Paper wasps are looking for a covered place to build their nest. If your home has eaves, overhangs, an awning or trees nearby that offer a quiet and safe location for paper wasps to create a nest, then your home is more susceptible to a paper wasp infestation.
How Do I Get Rid Of Wasps?
As soon as you begin to see wasps building nests on your home, fence, playset or other locations, it's important to contact the professional wasp removal specialists at Aspen Pest Control.  It is also important to note that wasps can be aggressive, and the location of the nest isn't always obvious. Your family may be unaware of the wasps living up above you in an eave or nearby in a tree, and due to the abundance of vegetation in the Pacific Northwest, they can be hard to see. A wrong move can potentially put your family at risk. For people with allergies, wasp stings can cause anaphylactic shock which can be deadly.
Beyond the fact that wasp stings are potentially dangerous, wasps swarming can also cause aesthetic damage to the wood on the home where the wasp nests are located. Although they are not wood boring creatures, the aesthetic damage caused by wasps to a home may become quite noticeable over time.
Paper wasps can be a real challenge for homeowners to treat themselves for many reasons, one being that they sometimes build nests in inaccessible areas. Homeowners should generally not attempt to do any wasp control on their own–as reaching these hard to reach places takes skill and know-how to complete the wasp elimination safely and correctly. Proper wasp control requires both the treatment and the removal of the nests. Aspen Pest Control can provide these services to keep your home and family continuously safe from wasp infestations.
Aspen Pest Control has specialized equipment to treat most second stories and beyond.  We provide wasp control and include wasp nest removal as part of our service.  Results are 100% guaranteed!  Our regular customers enjoy peace of mind knowing if the wasps come back, we do too, free of charge.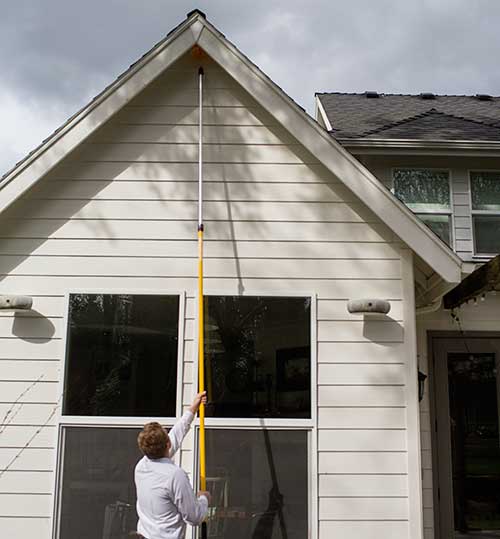 Customer Satisfaction

100%

100%
Full Satisfaction Guaranteed
When you hire Aspen Pest Control you won't have to worry about whether our service will solve your pest problem. We provide our home protection plan customers with a full satisfaction guarantee. This means that if the pests come back, Aspen comes back in between your regular services absolutely free of charge!
Vancouver Office:

12104 NE 95th St.
Vancouver, WA 98682
Portland Office:

8305 SE Monterey Ave
Suite 220 Q
Happy Valley, OR 97086
Mailing Address:
19215 SE 34th St
Suite #106-155
Camas, WA 98607