Quality Pest Control Services in
WASHOUGAL
Washougal's Choice for Pest Control
With hundreds of pest control companies serving Washougal, we understand it can be a difficult decision. Aspen Pest Control distinguishes itself as Washougal's premier, quality residential and commercial pest control company. To us, this means we don't cut corners, we take time with every customer, and we back up our work with a guarantee.
For over five years, we have provided Washougal residents with pet-safe and environmentally safe pest control treatments. As a local and non-franchised business, we care about protecting our community. We have grown our business for years by word-of-mouth referrals—neighbor to neighbor. This wouldn't have been possible without our dedication to superior service and quality pest control service.
We also provide same-day pest control service. We know that it can be hard to think about anything else until those pests are gone. Contact one of our pest control technicians today!
Need to talk to someone right now?
Guaranteed Results
Working with a quality pest control company means guaranteed results. That's why if pests come back between your regular services, we will treat your home again within three business days or less—all for free.
Award-Winning Pest Control
We are proud of being acknowledged by the following organizations for our high quality of service. We are happy to be a certified Clark County Green Business which means we serve Washougal with the best and safest green pest control products. Our customers come first.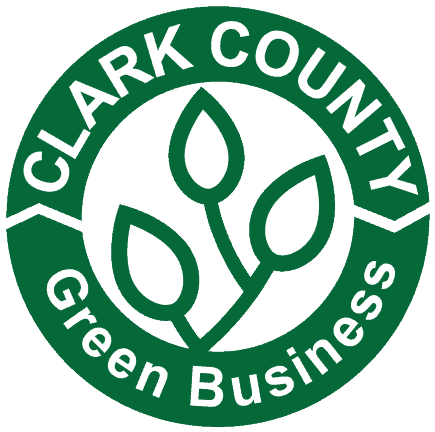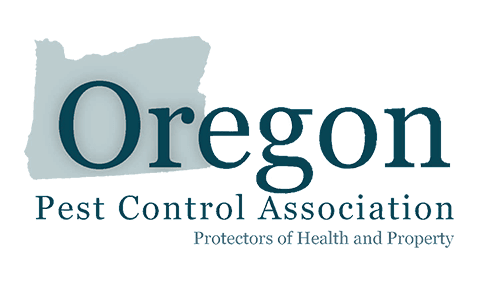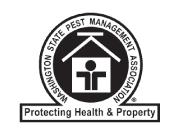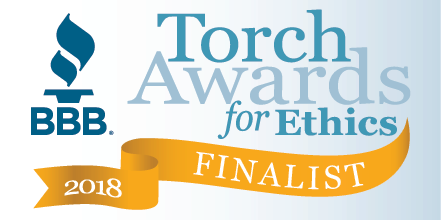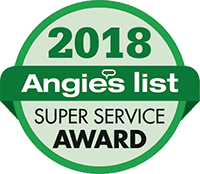 Get A Free Consultation
You need someone to take care of your pests—not be one. You shouldn't be afraid of a high-pressure, pushy salesman trying to up-sell you while you are stressed out. Our pest control technicians offer free pest control inspections and estimates that focus on your pest problem and provide solutions based on your needs and budget.
Want A Free Consultation?
You need someone to take care of your pests—not be one. You shouldn't be afraid of a high-pressure, pushy salesman trying to up-sell you while you are stressed out. Our pest control technicians offer free pest control inspections and estimates that focus on your pest problem and provide solutions based on your needs and budget.
Quick Washougal Pest Control
We know your time is precious. We are hold our team accountable to being punctual to every visit and communicate immediately if there any unexpected delays. If one of our technicians is late and doesn't call to reschedule in advance, your next service is free!
Safe for Pets and Family
We know how you feel about your pets. You shouldn't have to be stressed out after a pest control visit that your dog or cat will be hurt by a pest control treatment or its side effects. We are committed to using 100% pet, family, and environmentally safe pest control treatments. We care about protecting all life in Washougal and especially the ones you love.
Washougal's Common Pests
While most pests affect the whole Portland Metro area, certain pests tend to affect residents of Washougal the most. Much of this is due to seasonal behaviors of each pest. Have you seen one of these pests in your home or business? Click on each pest to learn more.
Washougal Pest Control Services
Your family comes first—which means your home should feel safe. Get back your peace of mind and have one of our pest control technicians inspect your home, eliminate the pests, and prevent further pest entry.
We put Washougal families first by helping them protect their most important investment.
Green pest control products are just as effective as traditional pest control methods, but without the negative side-effects. We use pest control products that are 100% safe for families, pets, and the environment.
Choose a green company to help keep Washougal's environment and community healthy.
We know that businesses need their pest problems dealt with immediately. Our team is professional, quick, effective, and knows how to stay compliant with commercial pest control regulations.
Washougal business owners trust Aspen Pest Control with their properties and buildings.
Our Commitment to Washougal
We know why you live in Washougal—or at least we think we do. With the Columbia and Washougal Rivers flowing nearby and countless hiking trails and parks winding through the city, it's hard to not want to live there. We know that Washougal is a tight community where residents care about improving life for everyone.
We have been successful in Washougal for one reason—providing the highest quality service to the community. We've grown immensely through word-of mouth, relying on our reputation and the kindness of our customers to reach new families and business.
Our commitment to you, Washougal, is to provide the best in pest control customer service, green pest control treatments, and professionalism. See what our team of pest control experts can do for you.
Same-Day Service
A pest infestation is an urgent matter. You shouldn't have to wait days to get on someone's schedule. Aspen Pest Control provides same-day service to our customers, even our new ones. Get your pest problem dealt with by getting a free home inspection and estimate.
Serving Washougal Neighborhoods
We'd say that we know Washougal like the back of our hands, but honestly, we know Washougal better than that. We have likely already worked with one of your neighbors or in your neighborhood before. Here are some of the areas we visit most regularly:
Ammeter Heights
Bear Prairie
Campen Creek
Dougan Falls
Downtown
Forest View
Granite Highlands
Hidden Falls
Jordan Point
LookoutRidge
Midland Acres
Moffet/Gibson
Mt. Norway
Mt. Pleasant
Orchard Hills
Rancho Veritas
Rockwood Terrace
Rolling Meadows
Stiles Heights
Summer Slope
Summit View
Sunset Ridge
Timber Trials
Sunnyside
Woodburn Hill
Aspen Pest Control – Portland

12104 NE 95th St.
Vancouver, WA 986826
Aspen Pest Control - Vancouver Office
See What Customers Are Saying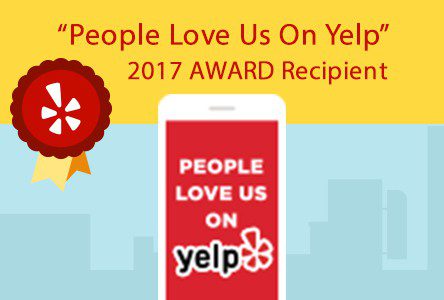 Nov 12, 2019
Service
This company has done a great job from start to finish. Very easy to work with, very knowledgeable and always on time. Since we are new to this area its nice to know we made a good decision going with Aspen for our pest control needs.
We really appreciate your kind words and generous review Pam! Thank you for being such a great customer 🙂
Nov 6, 2019
Sevice
Service staff are very thorough and always polite.
Thank you for your review and for supporting local business!
Nov 4, 2019
Great Customer Service!
Donovan did a great job!  He was very professional and knowledgeable about his products and process!...I would give him a raise and or bonus he was excellent and represents how employees should be at Aspen pest-control
Thank you
BK
Thank you so much Brian for you kind feedback on Donovan! We'll make sure he gets recognized for his excellent service. Please let us know if there's anything we can do to help you out in between your regular services.
Recent Blog Posts about Washougal Pest Control
We know that knowledge is power in the battle agains home-invading pests. We try to share our best tips and tricks to each local city on a regular basis. Check out our most recent blog posts: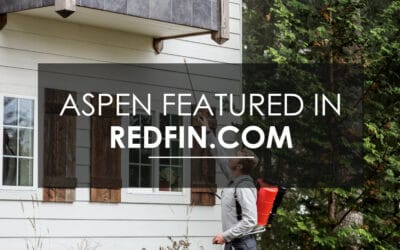 Aspen Pest Control was recently asked by Redfin.com, a national real estate brokerage company, to participate in an article that helps homeowners understand how to get rid of common household pests such as sugar ants, stink bugs, fruit flies, and mice. If you're...
Vancouver Office:

12104 NE 95th St.
Vancouver, WA 98682
Portland Office:

8305 SE Monterey Ave
Suite 220 Q
Happy Valley, OR 97086
Mailing Address:
19215 SE 34th St
Suite #106-155
Camas, WA 98607